PlainID is committed to maintaining the highest standards of data privacy and security, in order to foster our customers' confidence, by acting in accordance with well-known security standards and best practices. Industry-standard security technologies and procedures have been implemented to help protect our customers' data from unauthorized access, use, or disclosure.
The Management and all employees are committed to an objective Information Security Management System (ISMS) in accordance with its strategic business objectives.
PlainID's ISMS defines measurable security policies and processes to:
protect the organization's information assets from all threats, both internal and external;

commit to comply with business and legal regulatory requirements and contractual security obligations;

provide systems for protection against unauthorized access;

ensure confidentiality, integrity and availability of data;

develop, implement, and test a Business Continuity Plan;

create mechanisms to identify and review the risk and impact of breaches in protected information.
PlainID is devoted to continually improving its ISMS through the establishment and regular review of measurable security objectives at relevant functions and levels of the organization.
The Management of PlainID is dedicated to the Information Security Management System, and ensures that this policy is communicated, understood, implemented, and maintained at all levels of the organization, and is regularly reviewed for continual suitability.
Certifications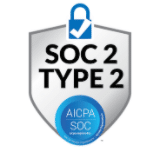 SOC2 certification
SOC2 certification audit is conducted yearly by independent third-party including the 2017 Trust Services Criteria (TCP section100) regarding Common Criteria relevant to Security, Availability and Confidentiality.

ISO27001 certification
ISO27001 certification audit is conducted yearly by independent third-party to review PlainID's ISMS and internal controls and their efficiency.
Please contact info@plainid.com for questions.